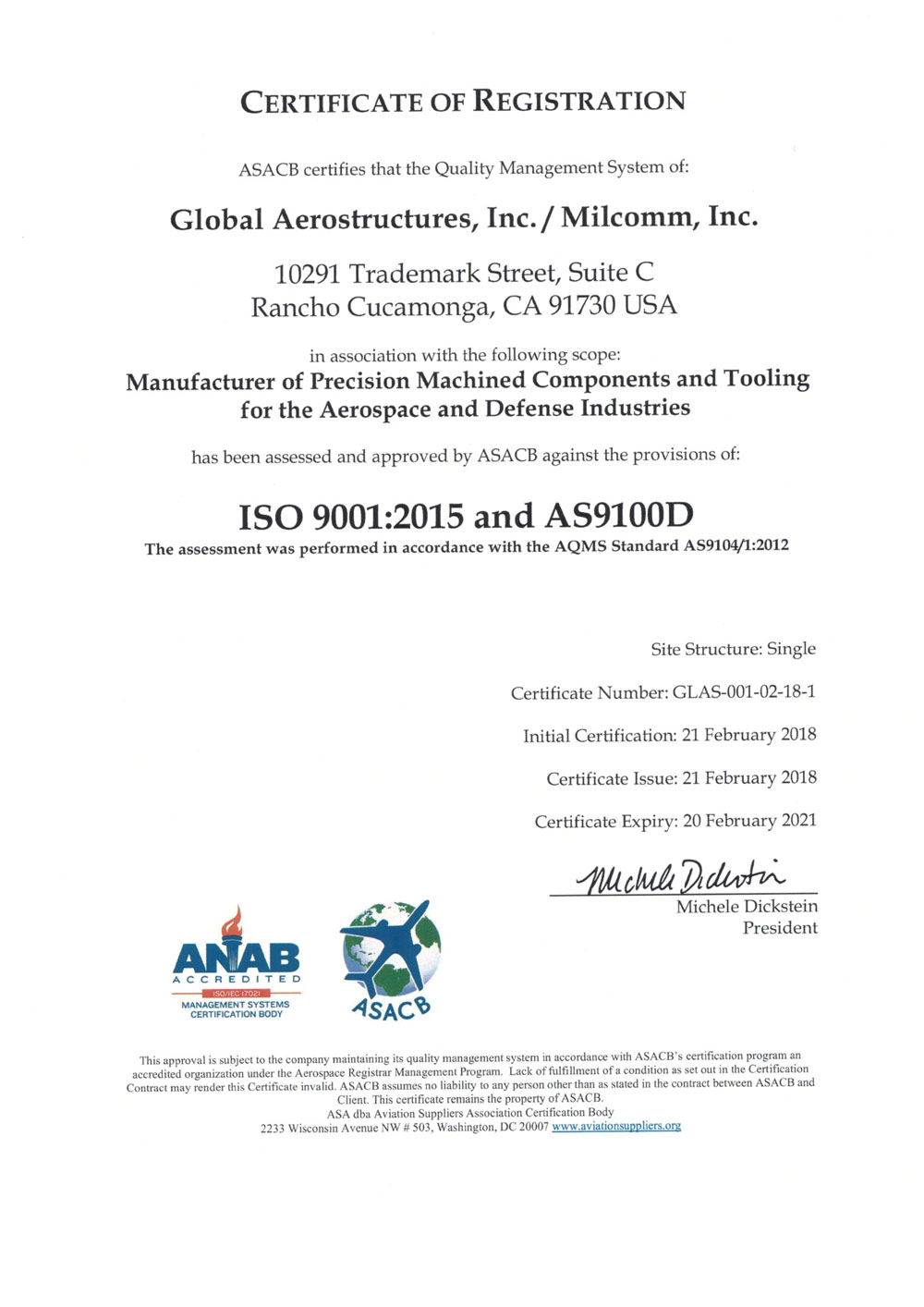 The following capabilities ensure ultimate quality assurance:
ISO 9001:2015 and AS9100D
The use of a coordinate measuring machine (CMM) is available for inspecting machined parts.
In-process inspection is performed on parts between machining operations as required, or as specified.
Continuous quality improvement is the means by which we meet and exceed customer expectations for performance, delivery and value.
First Article Inspection Layout
Ultrasonic gauging methods
GAI's commitment to customer satisfaction is driven by teamwork, technology, and the ongoing development of all team members.